Making payments online using your ATM card on SMSGator is pretty easy and straight forward. Payment processing is taken care of by Interswitch and GTPay which supports all major card service providers in Nigeria: MasterCard, Visa and Verve.
Lets now take you through the process.
You must be logged in to your SMSGator account.
Visit the pricing page

3. Enter the desired quantity you wish to purchase and click 'Calculate' to view the cost, then click the 'Buy Now' button to proceed.

4. This brings you to the payment summary page. Please take note of your Transaction Id as this will be used as a reference to this transaction. Now click on the 'Buy Now' button which takes you to the GTPay website.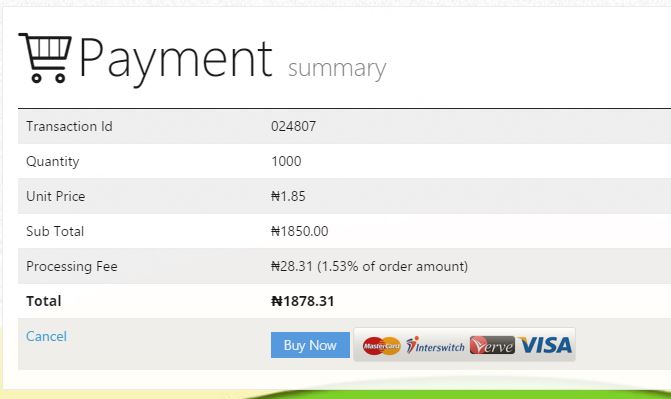 5. Please select your card logo and then enter your own email address, then click 'Continue'. This takes you to Interswitch WebPay website.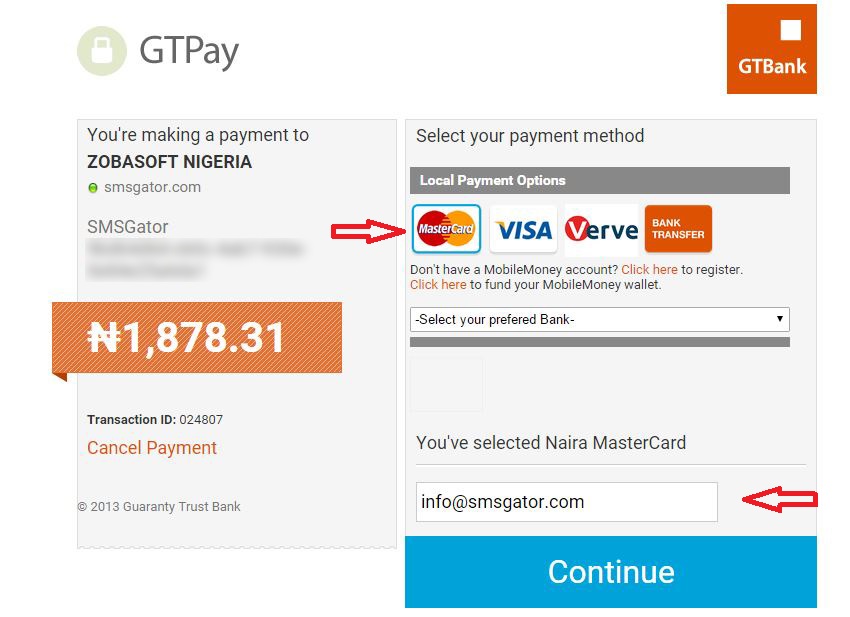 6. At this point select your card type again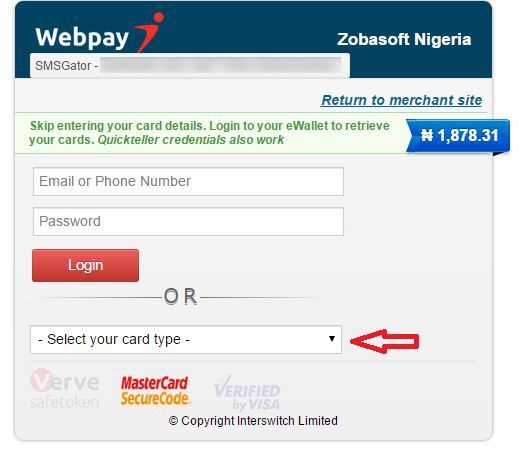 7. Which brings you to this screen to enter your card details: CARD NUMBER stands for the 16 digit number on your card, EXPIRY DATE stands for the expiration date printed on your card, CVV2 stands for the Last 3 digit number at the back of your card, CARD PIN stands for your secret card pin. Once you have entered these details, click on the 'Pay' button at the bottom.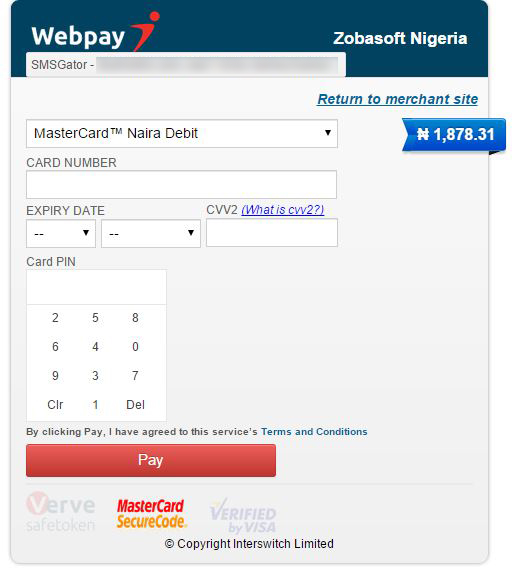 8. At this point if you have a token from your bank, enter the number generated. Some banks will send an OTP code to your phone which you enter. If none of these options are available for you, please contact your bank. Some cards are not enabled for online transaction by default.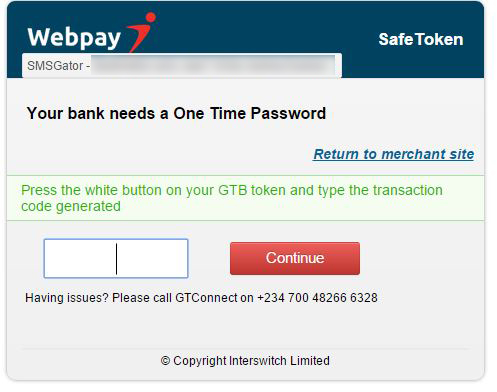 9. You should now be redirected to SMSGator. If your payment is successful, you should be presented with the screen below.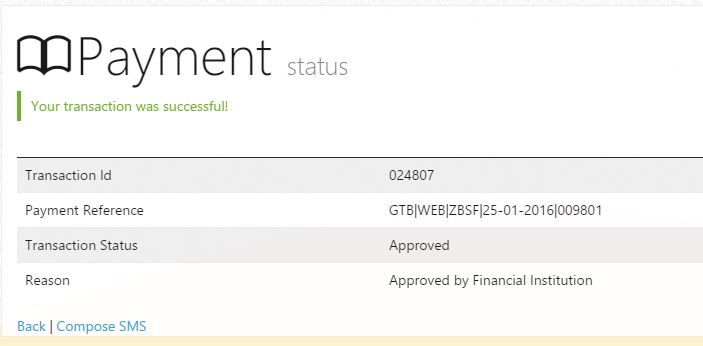 10. If your payment failed for reasons other than 'Insufficient Funds', you could try again after a while. If your account was deducted, you could try refreshing your transactions by visiting the 'Transactions -> Transaction History' link. Navigate to that particular transaction then click on 'Actions -> Refresh' to automatically refresh that transaction. If refreshing was not successful, you bank should reverse your payment within 24 hours else contact us.

Please contact our support on 0816 452 5711 or send an email to info@smsgator.com. if you experience any problems using this payment option. We would be happy to hear from you.
NB: A response like "Issuer or switch inoperative", "Transaction Error" or "Transaction Failed" is a switching problem between your bank and Interswitch payment platform, wait a while and try again later. However, if you get a response like "Exceeds Cash Limit" or "Transaction not permitted to cardholder via channels" please contact your bank. If  "Issuer or switch inoperative" error persist, it is likely your debit card has not been activated for online or internet (web) transactions. Visit the nearest branch of your bank and make request for the activation of your card for online payment.